Sinds het van kracht zijn van de Algemene Verordening Gegevensbescherming, afgelopen vrijdag, kun je meer intensief geconfronteerd worden met privacy vraagstukken. Een gratis app van van Verdonck, Klooster & Associates biedt hier hulp bij.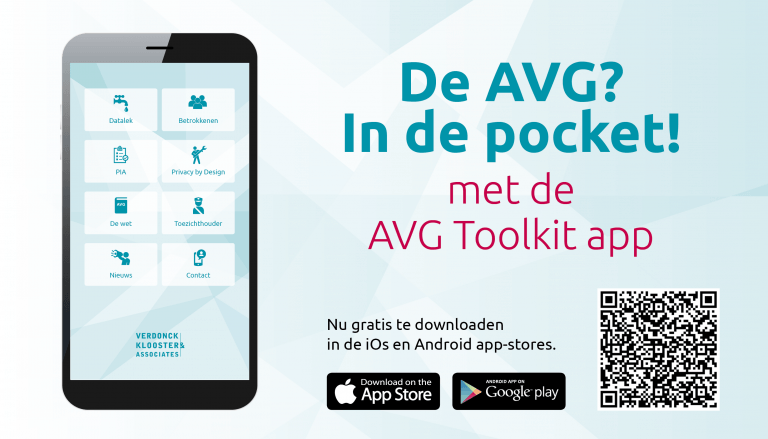 Je kunt deze app downloaden in de appstore van iOS en Android.
De app bestaat uit zes categorieën, naast een nieuwsrubriek en een contactmogelijkheid:
Heb ik een datalek?
Welke rechten hebben betrokkenen?
Moet ik een PIA uitvoeren (Privacy Impact Assessment)?
Wat is privacy by design?
Wat staat er in de AVG?
Wie is mijn toezichthouder?
Bij een aantal categorieën helpt een beslisboom je bij het nemen van beslissingen.  Bijvoorbeeld: moet ik wel of geen PIA uit laten voeren?
Ik vind met name deze beslisbomen handig.
Zie ook Datalek? Check de app!
Disclaimer: Ik ben als associate aangesloten bij van Verdonck, Klooster & Associates. VKA geeft hiermee samenwerking met zelfstandige ondernemers vorm. Meer informatie?
This content is published under the Attribution 3.0 Unported license.