Vormt motivatie van werknemers vaak een knelpunt bij technology-enhanced learning?
"Digitaal leren: Motivatie werknemers vaak knelpunt". Aldus de kop van een persbericht naar aanleiding van de meest recente opleidingsmonitor van NIDAP onder 400 grote en middelgrote werkgevers. Ik heb hier grote twijfels bij.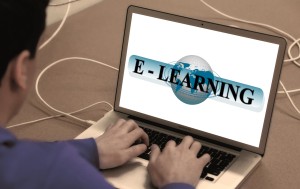 In de eerste plaats komt dat doordat NIDAP alleen HR-/opleidingsmanagers heeft bevraagd, en bijvoorbeeld niet werknemers zelf. Eenderde van de groep HR-/opleidingsmanagers klaagt over een gebrek aan motivatie: weinig inschrijvers, betrekkelijk veel uitvallers. Vooral oudere werknemers en lager opgeleiden zouden minder gemotiveerd zijn.
Volgens mij zou NIDAP er goed aan doen om werknemers eens te bevragen. Wellicht blijkt de inhoud van de online cursussen dan onvoldoende aan te sluiten bij het werk van de werknemers. Wellicht is nooit geïnvesteerd in zelfsturing van werknemers als het gaat om online leren. Mogelijk is er sprake van nauwelijks (adequate) begeleiding of rammelt de kwaliteit van de online cursussen anderszins (slechte structuur, veel e-reading, weinig interactie, enzovoorts). Er zijn namelijk vaak zeer veel factoren in het spel, als het gaat om niet-deelname en voortijdig stoppen bij e-learning.
Opvallend is wel:
Negen op de tien organisaties past e-learning toe, vaak in combinatie met face-to-face leren.
Driekwart van de grotere organisaties heeft in 2016 meer geïnvesteerd in e-learning, met name in het ontwikkelen van content.
This content is published under the Attribution 3.0 Unported license.