Online leren? Leer eerst hoe je jezelf kunt motiveren
Online leren stelt hoge eisen aan de lerende. Er zijn echter ook eenvoudige tips die je al kunnen helpen online 'bij de les' te blijven.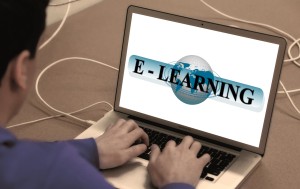 Verleden week ben ik ingegaan op het bevorderen van binding bij online leren. Jordan Friedman's bijdrage Develop Self-Motivation Skills Before Starting Online Courses ligt in het verlengde van deze bijdrage. Friedman stelt onder meer dat zelfmotivatie en discipline van groot belang zijn om de balans te vinden tussen online leren en andere verantwoordelijkheden. Bij online leren ben je voor een groot deel op jezelf aangewezen als het gaat om het volhouden.
Friedman formuleert daarvoor een aantal tips:
Reserveer elke week tijd voor leren. Behandel online leren als een gewone les waar je naar toe moet. Mijn aanvulling: communiceer met je omgeving dat je deze tijd niet gestoord mag worden. Vraag daar ook hulp bij.
Houd het einddoel voor ogen. Vraag je af waarom je het online programma volgt. Mijn aanbeveling: ken online leren ook eens echt hoge prioriteit toe.
Houd in je agenda deadlines voor opdrachten bij. Het afvinken van opdrachten kan motiverend werken. Dat kan via een spreadsheet, maar natuurlijk ook via een elektronische agenda of herinneringen-app. Daarnaast hebben veel online leeromgevingen hier functionaliteiten voor. In dit artikel adviseert Jordan Friedman om hierbij aan te sluiten bij reguliere communicatiemiddelen.
Zoek contact met andere studenten, bijvoorbeeld via eigen platforms zoals Facebook. Doe dat bijvoorbeeld ook om je vooraf een beeld te vormen van online leren.
In feite beveelt Friedman ook aan goed na te denken voordat je je aanmeldt voor online leren.
This content is published under the Attribution 3.0 Unported license.